Worldwide Online Shop CD & USB Memory(English)
Worldwide Download Shop (English)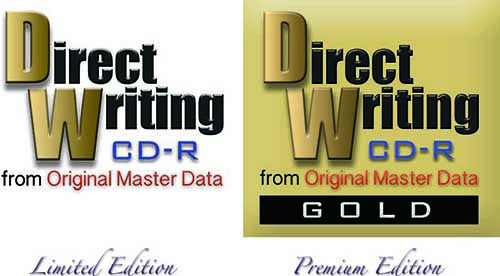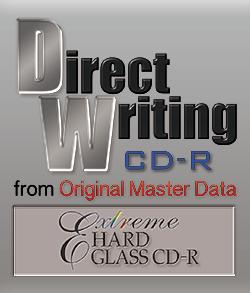 Direct Writing CD-R from Original Master Data - Our Proprietary Technology
Normal CD-R and Gold CD-R for high quality sound,
Hard Glass CD-R for the ultimate, ultra-high quality sound
When CD-Rs go into a mass production cycle, the process often involves repetitive digital copying.
If the production scale is larger, the sound quality inevitably degrades to a further extent due to the production process.
Incidentally, DVD, super audio CD and Blu-ray products in the mass market also go through an extensive amount of digital copying in the authoring process.
If you think, "Digital copying is just a reproduction of digital data, so the sound cannot change!", unfortunately you are very wrong.
To put it shortly, digital copying never improves sound. On the contrary, various factors cause the sound quality to degrade.
(You may call it a gap between the theory and reality, or a digital paradox.)

Our proprietary Direct Writing CD-R reduces the unnecessary copying process to the minimum through a low-speed writing from the original master data at the rate of 1:1.
Furthermore, the process preserves the ultra-high sound quality with the support of our confidential technologies.
All these features enable our CD-R to offer a new level of high quality sound completely different from mass production CDs.

---




---
Worldwide Online Shop CD & USB Memory (English)
Worldwide Download Shop (English)